Best Siding Contractors near Kitchener, ON

Kitchener Siding Contractors can update your home with brand new siding installation. Not only does high quality siding protect your home, it increases efficiency and property value. The reputable siding contractors in Kitchener listed below offer vinyl siding, eavestroughs, soffit and fascia and window capping services. Competitive pricing, superior workmanship and a variety of quality products make them a smart choice for your siding renovation.



We are located in Kitchener and have been in business since 2005, celebrating 10 year's in business, doing work in Kitchener, Waterloo, Cambridge, Guelph and surrounding areas.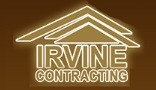 Choosing the right contractor to install your roof is just as important as selecting quality materials. Quality craftsmanship and design are key - and we go beyond the basics with innovative maintenance programs, extended warranties and great customer service, ensuring our customers' satisfaction and their roof's long term performance.