Heating & Air Conditioning Contractors near Kitchener, ON

HVAC stands for heating, ventilation and air conditioning. Your heating system plays a key role in your home's efficiency and energy bill. Save money and keep warm all winter with a high efficiency furnace replacement. When you consult a trusted Kitchener HVAC contractor, they'll show you your best options for both furnace and air conditioner installation. Get started by browsing our trusted directory! Find a HVAC Contractor in Kitchener today.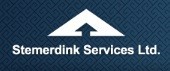 We specialize in all areas of residential and light commercial heating, cooling, gas piping and electrical needs to include service and sales. Our outstanding Service Department and Installation Department are well trained, prompt, professional and courteous.
Air Pro Services has over 15 years of experience in providing homes and businesses with quality heating and cooling services at affordable prices.

Upgrading your furnace may be the most effective way to improve your home's energy efficiency and save money on heating costs. By installing enery star-high efficiency air conditioner you can save on your energy bill up to 60%.