Concrete Equipment Rental

National Rent-All has a wide variety of items for both the home owner and also the contractor.

A to Z Rental Centre is an independent, locally owned source of tools and equipment, serving the Waterloo region for over 45 years. With over 100 years of combined rental, construction and mechanical experience, you will get reliable advise and information on completing nearly any project to professional standards.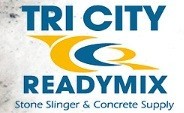 Tri City's quality control program ensures that its concrete always exceeds strength and uniformity standards. Our commitment is to exceed our customers expectations through excellent service, total quality and continuous improvements.

With the largest rental fleet in the industry, we are your single source to rent or buy heavy equipment. Count on our top-tier equipment & tools, team of industry experts, and 24/7 customer service to keep your operations running smoothly, day or night.