The Best Countertop Companies near Barrie, ON

Find the right type countertop surface near Barrie by clicking the filters. Although a beautiful kitchen countertop can easily be the focal point in the room, functionality and durability are just as important. Whether you need something that's simple or require custom countertops, the best countertop companies are listed below. Each meets a high standard of quality products, service and installation.



All of our cabinets are made of solid maple and plywood construction.

Concept Kitchens is Barrie's kitchen and bath design and installation specialist.
At Northern Granite Works, we believe mediocrity should never be an option. It is always, and will always be, our goal to exceed your expectations in every respect.
Our company has been serving customers and businesses in Southwestern Ontario for over 25 years with locations in Barrie and Chatham.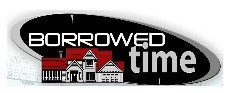 Borrowed Time Carpentry and Contracting Services is proud to offer both residential and commercial carpentry and general contracting services.
Introducing ECClectic Surfaces ~ evolving beyond concrete
We take great pride in our workmanship, our reputation is built on customer satisfaction world wide.

Moscone also imports, offering a full-service, 19,000 square foot Showroom Gallery open to the public as well as builders' clientele.

Custom Granite contains a 40,000 SQ.FT Factory Showroom in Ontario where you can browse through over 2,000 granite slabs and granite countertops