The Best Insulation Contractors near Barrie

Insulation contractors in Barrie can advise where your home is losing heat and how you can decrease your energy bill with new insulation. Updating your attic insulation will help keep your home warm all winter, cool in the summer while reducing energy costs and your impact on the environment. Learn how spray foam insulation, blow-in blanket insulation, batting and attic insulation can improve your home's energy efficiency and reduce your energy bills by contacting one of the best insulation companies in Barrie listed below.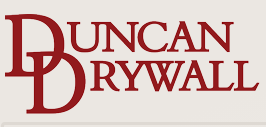 Our family-based business takes great pride in our high repeat customer base. If you aren't satisfied, then we aren't satisfied!

No matter how big or small your exterior or interior renovations are, our team of experienced Remodeling and Renovation professionals are commited to working with you from concept to finshed product.

Clean and careful when installing. Once job is complete you won't be able to tell we were even there there.