Best Siding Contractors near Barrie, ON

Barrie Siding Contractors can update your home with brand new siding installation. Not only does high quality siding protect your home, it increases efficiency and property value. The reputable siding contractors in Barrie listed below offer vinyl siding, eavestroughs, soffit and fascia and window capping services. Competitive pricing, superior workmanship and a variety of quality products make them a smart choice for your siding renovation.



Specializing in siding, roofing, eavestrough, soffit, fascia, windows & doors.

We get the job done and we don't just meet expectations; we exceed them.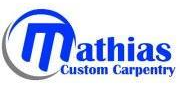 Mathias Custom Carpentry is committed to 100% customer satisfaction.