The Best Insulation Contractors near Moncton

Insulation contractors in Moncton can advise where your home is losing heat and how you can decrease your energy bill with new insulation. Updating your attic insulation will help keep your home warm all winter, cool in the summer while reducing energy costs and your impact on the environment. Learn how spray foam insulation, blow-in blanket insulation, batting and attic insulation can improve your home's energy efficiency and reduce your energy bills by contacting one of the best insulation companies in Moncton listed below.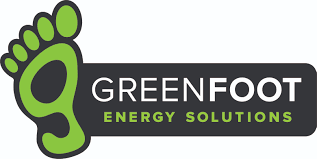 Greenfoot's team consists of seasoned energy advisors, experienced HVAC & electrician technicians and customer service representatives.

We are the largest specialty construction firm in New Brunswick and pride ourselves on the people and practices we employ.
We choose to provide our customers with options taking the time to explain the various benefits of each type of insulation and which application will work best for your particular situation.