Stucco Contractors near Moncton, NB

Stucco contractors in Moncton can help improve curb appeal and protect your home with new exterior stucco. Moncton stucco companies can offer traditional or acrylic stucco for your project and both options will provide a solid and seamless home exterior that is durable, long-lasting, low maintenance and resistant to fire and moisture. Give your home better protection and a clean, updated look with new stucco siding. Get started by contacting one of the reputable Moncton stucco companies listed below: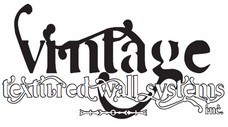 Vintage Textured Wall Systems Inc. is helping home owners add originality and efficiency to both the interior and exterior of their homes by installing EIFS (exterior stucco) and manufactured stones.

Accent Quality Drywall Inc. provides Drywall needs in Commercial, as well as Residential Projects .

We are the largest specialty construction firm in New Brunswick and pride ourselves on the people and practices we employ.