Best Window Companies near Moncton

Window replacement in Moncton can be one of the best investments you can make in your home. Not only will it improve your home's energy efficiency and curb appeal, it will boost its resale value too. Our Moncton window companies include window manufacturers and installers who provide the latest products, offer professional installation and extended services for your replacement windows. Whether you're installing windows in new-construction or replacing old windows, there are lots of options varying in materials, style and operation.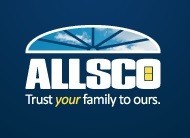 ALLSCO is now owned by the Atis Group, a Canadian leader in door and window manufacturing.

For over 30 years, through innovation, superior craftsmanship and a relentless commitment to client satisfaction.
We believe in order to become number one in the home building industry you need to have an exceptional service team, superior product line and a consistent track record.