The Best Moncton, NB Interior Designers

Residential interior designers in Moncton will help you turn your home renovation dreams into a reality and showcase your home at it's best. Whether you hire an interior design company or work with a general contractor that offers interior design in Moncton, an interior designer will work with you throughout the entire project ensuring your finished renovation will reflect the design you imagined for your home. Are you ready to start planning your new home design? Find experienced, credible interior designers in Moncton in the directory below.



Design Intervention offers a comprehensive range of interior decorating services, with a focus on personalized service and the highest quality of workmanship.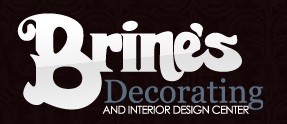 Here at Brines, we know that your home is a reflection of who you are and all your dreams. Our team of design professionals are committed to helping you make your living space uniquely yours.