Custom Exterior Door Companies Near Moncton, NB

Moncton door companies can help you improve curb appeal, security, energy efficiency, reduce noise and boost resale value of your property with a new entry door. In fact, replacing exterior doors in Moncton has one of the highest returns on investment, compared to other home improvement projects. Discover the many benefits of having your old drafty doors replaced by energy-efficient products by contacting one of the companies listed below that offer custom doors in Moncton.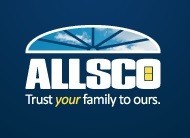 ALLSCO is now owned by the Atis Group, a Canadian leader in door and window manufacturing.

For over 30 years, through innovation, superior craftsmanship and a relentless commitment to client satisfaction.
We believe in order to become number one in the home building industry you need to have an exceptional service team, superior product line and a consistent track record.