The Best Granite Countertop Companies near Selkirk, MB

Selkirk Homeowners often choose granite countertops for their natural beauty and incredible durability. Unlike synthetic surfaces knives are unable to scratch granite and heat from cookware has almost no effect on it. Choosing natural stones like granite or marble countertops will increase your home's resale value. Find a granite countertop installer below or view a listing of granite slab warehouses by browsing the sub-categories.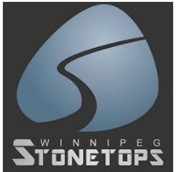 Winnipeg Stonetops specializes in the finest in high-quality, top-of-the-range quartz and granite kitchen countertops. Because we believe a kitchen countertop should endure and flourish without the need for constant maintenance and upkeep, you have the option to select nothing short of the very best in quartz and granite surfaces.

We have built the foundation of our company on quality and customer service. We strive not only to meet expectations, but delight customers by under-promising and over-delivering.