Landscaping Materials & Supplies near Kelowna, BC

Get landscaping supplies in Kelowna from one of the certified companies listed below. From simple DIY projects like enhancing your garden to major backyard makeovers, Kelowna landscaping products can help you complete your outdoor project. Supplies could include sod, gravel, flower bed edging, tools, landscaping bricks and other landscaping materials. Start planning your next outdoor renovation project and visit one of the trusted companies listed below.



Kelowna, British Columbia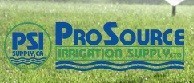 We are a Canadian internet-based landscape supply company committed to providing our customers with the highest customer service and quality products.
Kelowna, British Columbia

We at Pacific North West Garden Supply hope that your visit to this web site will provide you with the contacts and information that you require to Grow Your Garden to the best possible yield.
Kelowna, British Columbia

We have everything for the beginner to advanced hobbyist (leaning more towards Koi keeping) Okanagan Koi is the largest Pond and Koi specialty store in Western Canada.