Best Siding Contractors near Kelowna, BC

Kelowna Siding Contractors can update your home with brand new siding installation. Not only does high quality siding protect your home, it increases efficiency and property value. The reputable siding contractors in Kelowna listed below offer vinyl siding, eavestroughs, soffit and fascia and window capping services. Competitive pricing, superior workmanship and a variety of quality products make them a smart choice for your siding renovation.



Kelowna, British Columbia

Using only premium quality products and professional craftsmanship at affordable pricing, on time service and you always pay the quoted price, no hidden costs or surprises.
Kelowna, British Columbia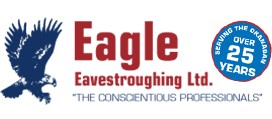 From custom-fit eavestroughing in Kelowna and gutter guards to siding, soffit, fascia, and skilled woodworked details, Eagle Eavestroughing has the experience and equipment to upgrade your structure's protection and make it look beautiful.
Kelowna, British Columbia

You can be assured that Versatile Siding Solutions conducts business with the highest degree of professionalism, integrity and courtesy.