Best Architectural Design Firms near Kelowna, BC

Kelowna residential architects can help you plan and design your major home renovation, home addition and new home build. An architect in Kelowna can take your vision and make it a reality, or if you need a little inspiration, can help put together a design that will meet your specific needs for function and style. Get started on your new home construction or home renovation by contacting one of the professional and certified Kelowna architecture firms listed below.



Kelowna, British Columbia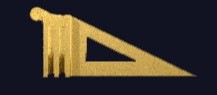 Let Classic Residential Design Inc. create a personalized home plan based on your ideas. For over 25 years, our experienced architectural team has designed beautiful, functional custom house plans in Edmonton and across the globe.
Kelowna, British Columbia
The past few years in architectural design and drafting have included drafting plans for interior designers, contractors, home owners, and commercial builders.
Kelowna, British Columbia

At Reveri Homes, we believe with exceptional design, optional functioning layout and dedicated teamwork, your dream home is ready to be built.

We know that everyone has their own style, vision and what they consider a dream home. With that in mind, our team will help guide your vision into reality. We do this by listening to what matters to you the most and then filling in the spots where you're looking for our guidance. We understand that everyone has different capabilities and it's our promise to you to work within these restraints to make your dream build happen.

When you partner with Reveri Homes, we can guarantee you receive a team that is founded on client service and design excellence.