Foundation Repair Contractors near Kitchener, ON

Kitchener Foundation repair contractors can improve the value, comfort and safety of your home. Foundation damage can be costly and time consuming but is worth the effort as it can reduce or eliminate the need for repairs to other parts of your home. Companies that offer foundation and basement repair in Kitchener can inspect your foundation issue, inside and outside, and offer effective and efficient solutions so your home maintains its structural integrity and value. Contact one of the experienced foundation repair contractors below.



We are equipped to take on both exterior and internal waterproofing work and importantly do structural repair as well because at times a leaky basement is caused by a more serious structural issue. Whatever the situation, we will offer the best solution, whether it is small or large, and at a reasonable cost.

We specialize in concrete cement repair-resurfacing and foundation repair and waterproofing solutions along with new concrete.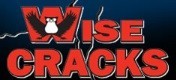 Wise Cracks are industry leaders in concrete repair, retaining wall repair, manhole repairs, parking garage repairs, elevator pit repairs, some outside crack repair and drainage. Wise Cracks of Kitchener is dedicated to providing a worry-free experience whether the job is big or small.