Foundation Repair Contractors near Moncton, NB

Moncton Foundation repair contractors can improve the value, comfort and safety of your home. Foundation damage can be costly and time consuming but is worth the effort as it can reduce or eliminate the need for repairs to other parts of your home. Companies that offer foundation and basement repair in Moncton can inspect your foundation issue, inside and outside, and offer effective and efficient solutions so your home maintains its structural integrity and value. Contact one of the experienced foundation repair contractors below.



From cracked foundation repairs and waterproofing to installing decks and walkways, no job is too big or small for our experienced staff.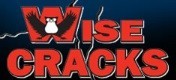 For all of your foundation repair requirements in Moncton, Dieppe, and surrounding areas, trust Wise Cracks to provide professional and timely services.