Best Architectural Design Firms near Moncton, NB

Moncton residential architects can help you plan and design your major home renovation, home addition and new home build. An architect in Moncton can take your vision and make it a reality, or if you need a little inspiration, can help put together a design that will meet your specific needs for function and style. Get started on your new home construction or home renovation by contacting one of the professional and certified Moncton architecture firms listed below.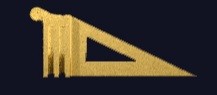 Let Classic Residential Design Inc. create a personalized home plan based on your ideas. For over 25 years, our experienced architectural team has designed beautiful, functional custom house plans in Edmonton and across the globe.

The past few years in architectural design and drafting have included drafting plans for interior designers, contractors, home owners, and commercial builders.