The Best Solid Surface Countertop Companies near Fredericton, NB

Solid surface countertops can mimic the natural look of wood and stone countertops. They can be made from a variety of materials including acrylic or polyester resins and a blend of natural minerals. Get creative with different blends, colours and styles with these low maintenance, non-porous, and durable countertops. The Fredericton companies below can help you choose your solid surface countertop providing quality products and service from the showroom through installation.



Fredericton, New Brunswick

We take great pride in our work to ensure that you, the customer, are fully satisfied with the finished product.
Fredericton, New Brunswick
Exceptional customer service has always been our greatest asset. We pride ourselves on the consistency and durability of our finishes.
Fredericton, New Brunswick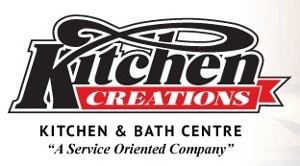 Kitchen Creations is proud to be the premier manufacturer of kitchen and bath cabinetry in the Fredericton and surrounding area.