The Best Laminate Countertops Companies near Fredericton, NB

There are many benefits to installing laminate countertops in your kitchen or bathroom. Like hard surface countertops, laminate is resistant to stains, heat and impact while costing much less. They're easy to maintain and available in a wide variety of colours and designs. Install your new kitchen countertops with one of the trustworthy companies near Fredericton listed below.



Fredericton, New Brunswick

A family-run business for over 16 years, 1 Stop Kitchens and Countertops sells, installs and supplies countertops, cabinets and cabinet hardware.
Fredericton, New Brunswick

We take great pride in our work to ensure that you, the customer, are fully satisfied with the finished product.
Fredericton, New Brunswick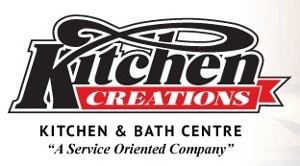 Kitchen Creations is proud to be the premier manufacturer of kitchen and bath cabinetry in the Fredericton and surrounding area.