Foundation Repair Contractors near Waterloo, ON

Waterloo Foundation repair contractors can improve the value, comfort and safety of your home. Foundation damage can be costly and time consuming but is worth the effort as it can reduce or eliminate the need for repairs to other parts of your home. Companies that offer foundation and basement repair in Waterloo can inspect your foundation issue, inside and outside, and offer effective and efficient solutions so your home maintains its structural integrity and value. Contact one of the experienced foundation repair contractors below.



Ken Ertel Inc. offers a free, no obligation written quote, with friendly and reliable service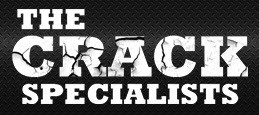 We are passionate about providing exceptional service from start to finish.

ZRW can handle a large range of projects from small repairs to large restorations.