The Best Waterloo, ON Interior Designers

Residential interior designers in Waterloo will help you turn your home renovation dreams into a reality and showcase your home at it's best. Whether you hire an interior design company or work with a general contractor that offers interior design in Waterloo, an interior designer will work with you throughout the entire project ensuring your finished renovation will reflect the design you imagined for your home. Are you ready to start planning your new home design? Find experienced, credible interior designers in Waterloo in the directory below.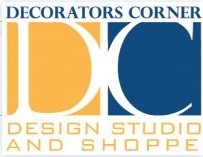 We believe in designing interiors that are as unique as our clients; interiors that reflect our client's passions, dreams and way of life.

David Boyes' DBHC has established itself as an interior design authority in what is truly wanted by today's home owner

We are dedicated to the creation of environments that are responsive to human needs and that meet our client's highest expectations.