The Best Insulation Contractors near Waterloo

Insulation contractors in Waterloo can advise where your home is losing heat and how you can decrease your energy bill with new insulation. Updating your attic insulation will help keep your home warm all winter, cool in the summer while reducing energy costs and your impact on the environment. Learn how spray foam insulation, blow-in blanket insulation, batting and attic insulation can improve your home's energy efficiency and reduce your energy bills by contacting one of the best insulation companies in Waterloo listed below.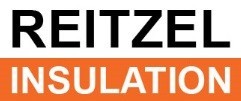 As professionals we offer quality spray foam and blown-in insulation service in addition to insulation removal and fireproofing services.