Garage Floor Coating Companies near Chestermere, AB

The Garage Floor Coating Companies listed below have gone through our stringent accreditation process.



VokeStone Crowns are industrial quality overlays that look great.
From flat smooth floors to anti-slip floors with drains; VokeStone is a total transformation so you can use your space with no limitations.

VokeStone specialize in nominally flat surfaces whether industrial floors, garage floors or outdoor decks and patios.
Nominally flat for VokeStone is surfaces that finish to a maximum grade of 1.5 degrees or about 1.5 inches per ten feet.
The overlay is a nominal 3/4 inch but fills several inches to attain the desired finished floor profile.

Existing surface problems are not normally of concern whether spalling or cracking, out of level

We offer specialized services such a hot water heating retrofits as part of the services VokeStone overlays unique qualities allows us to include.

Chephren Building Solutions Inc is one of Alberta's primer deck builders offering high quality waterproofing solutions for deck, balcony and flat roof applications.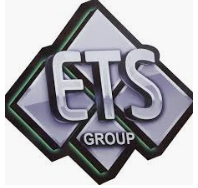 ETS Group specialize in residential and commercial painting. We have a division that specializes in epoxy coatings garage floors commercial and industrial floors.Part of our company looks after minor and major renovations to suit customer needs.

Our patented Polyurea coating is used for garage floors, patios, steps and walkways. It is resistant to salt corrosion, water, oil and chemicals. Once dry, the coating creates a seamless membrane, easy maintenance, slip resistant and extremely resistant to abrasion and impact.