Best Asbestos Removal & Testing In Chestermere, AB

Asbestos Removal & Testing in Chestermere should only be done by skilled asbestos abatement professionals who follow all codes, government regulations and accepted protocol should be used for your project. Browse our free online directory and find qualified, top-rated Asbestos Removal and Testing companies near Chestermere that is Renovationfind-approved!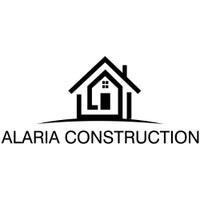 We specialize in ASBESTOS, MOULD and RADON testing!

Professional environmental testing services for homeowners just a call away!

Our goal at Eco Abate is to provide professional hazardous material identification and management services to residential clients. All our technicians have the required education, training and experience to guide homeowners in safely approaching hazardous materials issues.

As a company that provides services to residential, commercial and industrial clients, you will find that our communication at every step of the project exceeds expectations.

Asbestos Testing;
Mould Air Sampling;
Radon Testing;
Pre-Demolition Asbestos Surveys;
Abatement Air Monitoring;
Lead Paint Testing;
Radon Mitigation;
Hazardous Materials Investigation;
Silica Exposure Assessments;
Welding Fume Assessments;
Corporate Safety Program Auditing; and
Health and Safety Consulting.

Get the facts now! Call one of our experienced Health and Safety Consultants today!
Expert Asbestos Removal & Testing Companies in Chestermere