Excavation Companies near Hamilton, ON

Excavation companies prepare sites for construction and major landscaping projects. They use heavy equipment to move earth and other building materials to ensure the site is up to safety and building requirements. Other jobs that require heavy equipment and machinery could also be offered by an excavation company. Use the sub-categories listed on your right to narrow your search.



At Hamilton Equipment Rental Centre we specialize in one-stop rental for construction, industrial and do-it-yourself customers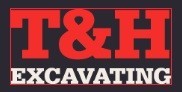 Specializing in tight access and low impact excavating, as well as septic system installations, repairs, and servicing.

We have been digging basements and pools, repairing foundations and installing septic and sewer systems throughout the Hamilton, Burlington and Oakville area since 2001.

With over 20 years in the construction industry our experience and variety of equipment allows us to provide services not readily available