Best Asphalt and Cedar Roofing Contractors near Hamilton, ON

Asphalt and Cedar Roofing Contractors in Hamilton have the knowledge, equipment, and skills to get any roofing job done safely and correctly. Roof installation and repair is a potentially dangerous job and better left to a professional roofing contractor. A trusted roofing company will know how to trouble shoot issues like venting, ice dams and water damage. Find a trusted Asphalt and Cedar roofing contractor in Hamilton below.



Your "Peace of Mind" Contractor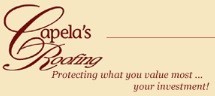 Over the years we have built a strong reputation and have become a very respected and reliable company.

All our work is 100% guaranteed and senior discounts are available.