Excavation Companies near Saint John, NB

Excavation companies prepare sites for construction and major landscaping projects. They use heavy equipment to move earth and other building materials to ensure the site is up to safety and building requirements. Other jobs that require heavy equipment and machinery could also be offered by an excavation company. Use the sub-categories listed on your right to narrow your search.



Saint John, New Brunswick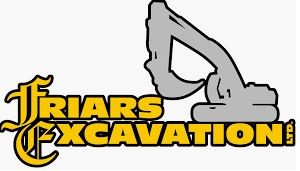 f you are building a new home or demolishing an old one, need a septic field installed or replaced, or just need help to give your property a facelift, you can rely on our experience.
Saint John, New Brunswick

We provide daily, weekly, monthly and long-term rentals with available rent-to-own and rental purchase option plans, as well as new and used equipment for sale.
Saint John, New Brunswick

With 30 years experience professionally repairing wet basements, Blaine Campbell and his team are New Brunswicks' #1 choice for concrete repair and restoration.