The Best Granite Countertop Companies near Saint John, NB

Saint John Homeowners often choose granite countertops for their natural beauty and incredible durability. Unlike synthetic surfaces knives are unable to scratch granite and heat from cookware has almost no effect on it. Choosing natural stones like granite or marble countertops will increase your home's resale value. Find a granite countertop installer below or view a listing of granite slab warehouses by browsing the sub-categories.



Saint John, New Brunswick

Saint John, New Brunswick
Saint John, New Brunswick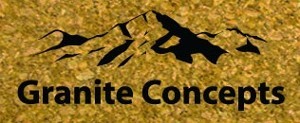 We are dedicated to providing the highest level
of product in the marketplace at the most
competitive rates.
We recognize our talented craftsmen by their work.
Every piece produced by Granite Concepts is a
work of art, right down to the smallest detail.
Saint John, New Brunswick

We specialize in the design, sale and installation of affordable high quality cabinets.