Foundation Repair Contractors near Victoria, BC

Victoria Foundation repair contractors can improve the value, comfort and safety of your home. Foundation damage can be costly and time consuming but is worth the effort as it can reduce or eliminate the need for repairs to other parts of your home. Companies that offer foundation and basement repair in Victoria can inspect your foundation issue, inside and outside, and offer effective and efficient solutions so your home maintains its structural integrity and value. Contact one of the experienced foundation repair contractors below.



Victoria, British Columbia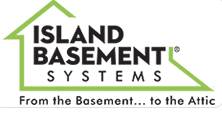 Island Basement Systems is a full service basement and crawl space waterproofing company dedicated to providing homeowners with solutions to wet, leaky basements in the Vancouver Island, BC area.
Victoria, British Columbia

Since 2009, RainTek has served close to a thousand clients in Victoria and across Vancouver Island. From drainage inspections to complete perimeter drain repairs, we've earned a reputation for being responsive, courteous, and reliable.
Victoria, British Columbia

Concrete Corrections provides concrete restorations services that exceed our customers expectations for quality and price.
Victoria, British Columbia

Okell seals your building against the wettest forces of nature… from wind driven rain to underground water leakage.