Best Lawn Care & Maintenance Companies near Leduc, AB

Leduc lawn care services can keep your lawn looking vibrant and green all season long! Lawn maintenance tasks like raking, aerating, mowing, fertilizing and clearing debris require commitment, time and back-breaking labour. Spend your time after work and on weekends relaxing and enjoying your yard by hiring lawn services in Leduc from one of the certified companies listed below. They have the knowledge, skills and tools to ensure your lawn is lush and healthy, so all you have to do is enjoy it.


HHS Contracting Inc. in an award-winning property maintenance company serving Edmonton and surrounding communities. We offer a wide range of services for all seasons to both our residential, industrial and commercial customers. We have an A+ Rating with the Better Business Bureau and recently won the 2016, 2017, 2018 and 2019 Consumer Choice Award for Best Snow Removal Service in Northern Alberta.

Our company has been built on the concept of creating long-term relationships with our customers through exceptional care, quality of work and professionalism. We are a leader in the industry, we put price integrity ahead of profits with our All-Inclusive Service Packages – complete property solutions for any residential or commercial location with no hidden fees or end of season extras and completely transparent contracts with no auto-renew clauses.

Our company continues to grow year after year which means we are able to extend incredible opportunities to our employees for growth and development. All of our employees are paid a full-time salary including full benefits and paid vacation time. By treating our employees well we know they are aren't afraid to work hard, work safe, pride themselves on attention to detail, communicate effectively with our customers and are always willing to go the extra mile to ensure complete satisfaction for our customers.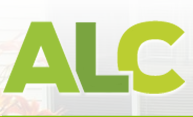 At Absolute Landscape/ Construction, over a decade's worth of experience, professionalism, and rugged, powerful equipment combine to create beautiful, memorable yards and projects.