Stone Masonry Contractors near Selkirk

Selkirk masonry contractors can improve the look of your home and increase property value with professional stone work. Masonry in Selkirk can give your home a unique and timeless look, it is very durable and will last for years to come. The masonry contractors in Selkirk listed below are experienced with working with stone, ensuring beautiful masonry and stone design, quality products and materials, experienced craftsmanship and exceptional results. Enhance your curb appeal with Selkirk masonry contractors!



At Right Wing Masonry, we have earned our reputation for quality and integrity by providing Winnipeg and the surrounding area with expert services.

Above All Masonry Inc helps to restore all Winnipeg, MB masonry buildings back to its finest form. We take on all projects big or small, old or new.

Dealing primarily in residential masonry, we take care of everything from brick to manufactured stone veneer products. No job is too big or small for Universal Masonry!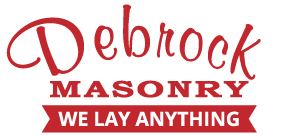 Since 1988, Debrock Masonry & Concrete has provided skilled stonework for residential and commercial properties in Winnipeg and surrounding rural communities. From installing stone features to restoring older buildings, our professional journeyman bricklayers add elements that are as beautiful as they are structural.

Sunken and settled concrete is our specialty! Our professional crew used a fast acting foam to raise sunken slabs, usually in a matter of hours. Call us today to see how you can save money on your concrete repair project!