Custom Exterior Door Companies Near Selkirk, MB

Selkirk door companies can help you improve curb appeal, security, energy efficiency, reduce noise and boost resale value of your property with a new entry door. In fact, replacing exterior doors in Selkirk has one of the highest returns on investment, compared to other home improvement projects. Discover the many benefits of having your old drafty doors replaced by energy-efficient products by contacting one of the companies listed below that offer custom doors in Selkirk.



Welcome to Norden Seal Windows and Doors, the leading windows and doors experts in Canada. Our windows and doors combine the best of American practicality, European style, and Canadian durability. Our windows are designed using multi-chamber frame profiles and Super Spacer-bar technology with a triple insulating glass unit for the best winter performance. This makes them energy-efficient, helping keep your home warm during the winter and reducing your energy bills.

Our product comes with a life-time warranty and we also offer the best quality services to go with our high-quality doors and windows. Quality is one of the hallmarks of our products and services here at Norden Seal. We guarantee a 25-year fully transferable and non-prorated warranty.

We offer our clients the best deals on our products and services. Here is an overview of make us stand out from the competition:
• Competitive Pricing (Affordability)
• Financial Solutions at 0%
• High Energy-Efficient Products
• Reliable Customer Support

We are focused on your specific needs. We seek to leave you feeling empowered as we transform your indoor space with high-quality doors and windows. Using our unique perspective and superior products, we help you in re-imagining how a space can function, look, and ultimately feel. We make sure that we meet the style you are looking for through an array of customized options and myriads of collections.

We are very proud to have received the "Best Consumers Choice Award" for Best Window & Door in Winnipeg.
We are a Family Owned and Operated Company that has become a Global Leader in the Window and Door Industry. Right here in Winnipeg, we Manufacture the Most Energy Efficient, Hi-Security Custom Windows and Doors...
Our SuperCore Window, having been Engineered for Our Harsh Winter Climate, is now gaining in popularity as far North as The Yukon & Alaska.

Our Friendly Customer Service, with a Lifetime Warranty on Products and Labour, is what also helps to Set us Apart from the Rest.

We are More than Proud to be Named one of the "Top 10 Window Manufacturers in Canada" and to have also received 5 consecutive "Consumers Choice Awards" for Best Window & Door Retailer in Winnipeg.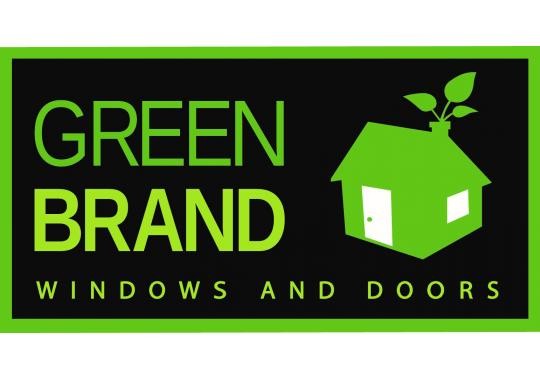 At Green Brand we work in modern and traditional homes and have upgrades for all styles homes. Green brand Windows & Doors in Winnipeg, MB provides a wide selection of energy-efficient, contemporary and traditional windows and doors that would satisfy all home styles.