Concrete Repair, Sealing & Restoration near Selkirk, MB

Selkirk concrete restoration includes lifting, stabilizing and crack repair for driveways, patios, sidewalks, garage floors, stairs, basement floors and other uneven or damaged concrete around your home or business. Concrete repair and concrete sealing in Selkirk is far more cost-effective than a full concrete replacement and can boost curb appeal and resale value. If you would like to fix your damaged concrete, contact one of the companies that offer concrete repair in Selkirk listed below.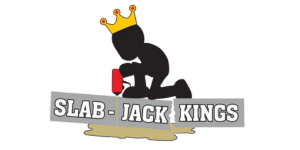 Are you tired of dealing with sunken, uneven concrete slabs on your property in Winnipeg? Say goodbye to those hazards and hello to the ultimate solution – foam jacking provided by Slab-Jack Kings™! We are the leading experts in concrete lifting and levelling, and we are here to transform your uneven, settled or out-of-level slabs into safe, stable, and visually appealing areas.

With years of experience in the industry, Slab-Jack Kings™ has become synonymous with excellence in concrete lifting. Our team of highly skilled professionals possesses the knowledge, skills, and cutting-edge equipment necessary to tackle any concrete lifting project in Winnipeg, regardless of size or complexity.

FREE ON-SITE ESTIMATES

10-YEAR CONCRETE LIFTING WARRANTY

SAVE UP TO 85% LESS THAN THE COST OF REMOVAL AND REPLACEMENT

100% FAMILY OWNED AND OPERATED

CERTIFIED, LICENSED, CAPABLE AND TRUSTED

$5 MILLION IN LIABILITY INSURANCE

PERSONALIZED SOLUTIONS TO ANY AND ALL CONCRETE PROBLEMS

UNMATCHED COMPRESSIVE STRENGTH

RAPID RESULTS

UNLOCK AFFORDABLE EXCELLENCE

VISIT WWW.SLABJACKKINGS.COM !

Sunken and settled concrete is our specialty! Our professional crew used a fast acting foam to raise sunken slabs, usually in a matter of hours. Call us today to see how you can save money on your concrete repair project!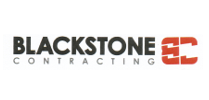 Blackstone Contracting is a commercial property maintenance company that is now expanding into the residential market
With years of commercial work experience we are offering our residential clients quality workmanship and professionalism that you deserve