Best Architectural Design Firms near Selkirk, MB

Selkirk residential architects can help you plan and design your major home renovation, home addition and new home build. An architect in Selkirk can take your vision and make it a reality, or if you need a little inspiration, can help put together a design that will meet your specific needs for function and style. Get started on your new home construction or home renovation by contacting one of the professional and certified Selkirk architecture firms listed below.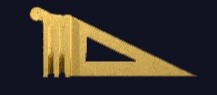 Let Classic Residential Design Inc. create a personalized home plan based on your ideas. For over 25 years, our experienced architectural team has designed beautiful, functional custom house plans in Edmonton and across the globe.

My professional history is rich and varied. I have worked with a number of firms in the capacity of an architectural technician, designer, project lead, client relations, operations manager, business development and bookkeeping/accounts management. I co-founded an architectural practice in 2008, I've led my own design firm for a number of years and have ventured into property development.

Unit 7 is a Winnipeg based group of architects, designers, and builders committed to creating positive and enduring change in our built environment. We seek to resolve design challenges in a functional, efficient and aesthetically pleasing way, and are constantly working to develop innovative and progressive solutions for our clients and the communities in which we live.

Unit 7 is a design and construction firm that provides services ranging from architecture and interiors consultation to construction management. Our projects are realized by an integrated team of design and trade professionals working to deliver a seamless user experience.

Great interior design can make your life better and more enjoyable and we're proud to 'yell it from the roof tops' that we've improved 1000's of Manitoban's lives since 1992. Without you knowing it, we've very likely impacted your life! Have you ever been to the Riverstone Spa at Inn at the Forks? Or the Sterling Lyon Health Centre, the Norwood Hotel, Mercato Gelato Café – Karaoke Bar & Lounge or the Kenaston Wine Market? Or perhaps you've visited the A&S Homes Design Boutique or the Randall Homes Design Centre? It's quite possible you've enjoyed a glass of wine in one of the 1000's of homes we designed in Winnipeg and surrounding areas. Heck, your friends down the street may have hired the Fenwick Interior Design team!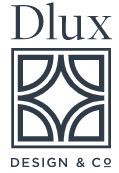 Dlux Design and Co was created with an obsession for creating stylish and luxurious spaces. We started the business with a vision to offer accessible design and services to our clients. With a background in property development we understood and realized the value of combining both areas in one house. Our goal was to keep things as simple as possible for our clients. As the business grew, our talented Interior Design team began making a statement. From the beginning, we believed in our customer's experience and their joy in seeing a transformed space. We are incredibly grateful for the clients we have worked with and would be thrilled to work with you on a project.