Hydronic Heating Systems & Hydronic Heating Repair Services near White Rock, BC

Hydronic heating moves hot water through sealed pipes, releasing natural radiant heat from your gas boiler, which also heats your home's on-tap hot water supply in a separate system. Hydronic heating is easily customizable to provide heat in specific areas where and when you want it, like floor heating and warm towel bars in your bathrooms. Contact a Hydronic Heating Expert in White Rock below.



Vancouver, British Columbia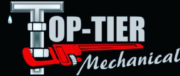 We offer a wide range of plumbing services for industrial and commercial clients and do not leave until the job is done and the client is completely satisfied.
Vancouver, British Columbia

We are a small family owned business that strives to satisfy our customers. This company is built on 3 core principles : Honesty, Dedication to Craft and Being Involved. Modest Plumbing is a young business but our goal is to make a difference in our community in our own little way.