The Best Power Washing Companies near Richmond, BC

Whether you're selling your home or just wanting to improve its exterior appearance, home pressure washing is a must, It improves your home's curb appeal and is considered a preventative maintenance. Browse our free online directory and find the best power washing companies near Richmond that is Renovationfind-approved!

Vancouver, British Columbia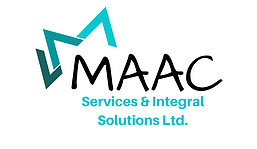 Vancouver Landscape Company
In MAAC We Turn Your Ideas Into Reality. We Are A Business Based In Richmond And The Lower Mainland Dedicated To The Pursuit Of Detailed Excellence, Quality Work And Satisfaction Of Our Clients.
Vancouver, British Columbia

As one of the most trusted professional painting contractors in BC, we are the most reliable in offering high quality interior/exterior painting services and restorations in commercial, residential and industrial areas by a skilled and professional team.
Vancouver, British Columbia