Best Kitchen Renovation Contractors near Pitt Meadows

Kitchen renovations are a great investment. Not only will you create a beautiful and functional kitchen you'll love to be in, you will increase your home's value and could recoup much of the renovation cost at resale. Whether you want a whole new kitchen or a minor kitchen renovation, the accredited kitchen renovation companies in Pitt Meadows listed below will provide exceptional customer service and quality work. Contact a RenovationFind certified kitchen renovation Contractor in Pitt Meadows today!

Vancouver, British Columbia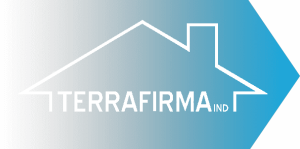 Our goal as a company is to provide outstanding service and a high quality of workmanship. By doing this we ensure an easy hassle free renovation to your home, from a small handyman job, to large additions and full renovations, our team of qualified tradesmen and subcontractors are guaranteed to fulfill all your expectations.
Vancouver, British Columbia

We aim to simplify and bring professionalism to the home improvement industry. Using fixed pricing and detailed design planning, we bring peace of mind and comfort to the renovation space, both home and commercial.
Vancouver, British Columbia
Magnum Construction Services is a Home Renovation Company was officially established in 2017. In 2020 we were top 5 finalists (from a total of 600 companies) at the BC Small Business Awards. We are a fresh company but we come with 18 years of staff experience. We take a different approach when it comes to renovation, our process focuses on communication with the clients before jumping into the estimate and recommending what's the best materials to use, we listen to the clients first, we understand what they need and what's their vision and how they visualize their future kitchen or bathroom or any space they are hoping to renovate. We understand that your home is a reflection of who you are, the space you are living in should inspire you every day and provide an environment that will make you succeed in your life and when we establish that and understand your vision, we will work with you and help you achieve it. We will provide the best and honest recommendations, we work hard to streamline your project as easy as possible because we know and we understand how stressful can be living in a construction site.
We work with the best trades in BC, every one of our trades and staff is licensed and insured. We don't compromise on quality, our kitchen cabinets and bathroom vanities are customs made, we provide our clients with options based on their budget. If you are interested in working with us. Reach out and schedule an appointment at our website and let's start the conversation.
Vancouver, British Columbia

At Factory Edge Construction we believe in developing long lasting trust based relationships with our clients by keeping you involved in every step of your renovation. Paying special attention to client care, timeliness, and delivering a quality product.
Vancouver, British Columbia

At Lee Thorley Construction we pride ourselves in providing top quality workmanship on all types of construction projects. Whether you have a new build or renovation we can bring your vision to life. With 25 years experience in the construction industry and a team of top rate industry professionals we will provide top notch service & quality in every area of your building/renovation project.
Pending Certification