Rubber Paving Contractors near Mission, BC

Rubber paving in Mission is a great alternative to concrete or asphalt. Rubber paving can pave over those unsightly cracks to create an attractive, durable and safe surface that can be used within 24 hours of installation. Rubber paving is environmentally friendly, resistant to moisture, easy to shovel, won't crack or crumble like concrete and can last for years to come. If you want a rubber driveway in Mission, get in touch with one of the reputable rubber paving contractors listed below.



Vancouver, British Columbia

Vancouver Safety Surfacing is a rubber paving company that repairs cracks in driveways and outdoor surfacing with cost-effective, eco-friendly, durable, poured-in-place, rubber flooring. From aesthetically pleasing driveway resurfacing throughout Metro Vancouver to slip-resistant pool decks, our resurfacing can be applied to many different spaces! Our products provide a slip and impact resistant rubber safety surface. Our poured-in-place rubber safety surfacing is designed to give you peace of mind, curb appeal, and to enhance the beauty of your residential or commercial location. We will resurface your driveway, pool deck, patio, deck, garage floor, steps, walkway, or your exterior deck stair treads! Our customers are our number one priority, and that is why we only use environmentally-friendly, low VOC, high-quality products! We have an extensive range of colour options to complement your space. We also carry full liability insurance and WorkSafe BC coverage. Call us today and a member of our team will be glad to answer any questions you may have about our product, applications, or features. Vancouver Safety Surfacing: Features and Benefits!

Vancouver's Rubber Paving Experts! Driveways, Garage Floors, Walkways, Stairs, Patios, Pool Decks, and More!
Vancouver, British Columbia

Cracked concrete or asphalt? No need to rip it out.. Resurface it with rubber! Installs over your existing surfaces: concrete, asphalt or aggregate.
Vancouver, British Columbia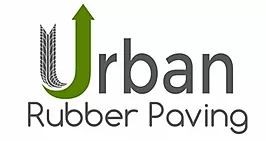 Rubber paving is a cost effective way to resurface driveways, sidewalks and patios as there is no need to remove your old concrete or asphalt with the added premium qualities of a longer life, ice and slip resistance, and great aesthetics.
Vancouver, British Columbia

Eco Paving offers impressive rubber paving and rubber flooring options for pool decks, resurfacing driveways, walkways, and staircases.