Best Bathroom Renovation Contractors near Fraser Valley

Fraser Valley bathroom contractors can help you improve the appearance and functionality of your bathroom. Professional bathroom development can also help increase your home's resale value. Companies that offer bathroom remodeling in Fraser Valley can do a complete overhaul including installing a new tub and/or shower, tile, flooring, countertops and other features. Increase aesthetics, function and value of your bathroom by contacting one of the certified companies listed below that offer bathroom renovations in Fraser Valley.

Vancouver, British Columbia

We aim to simplify and bring professionalism to the home improvement industry. Using fixed pricing and detailed design planning, we bring peace of mind and comfort to the renovation space, both home and commercial.
Vancouver, British Columbia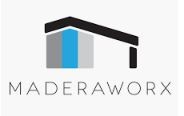 At MaderaWorx we guarantee our work. We have an impeccable reputation that has resulted in clients continuously coming back to us. We offer multiple services including interior design, project management, interior and exterior renovation services.
Vancouver, British Columbia

At Lee Thorley Construction we pride ourselves in providing top quality workmanship on all types of construction projects. Whether you have a new build or renovation we can bring your vision to life. With 25 years experience in the construction industry and a team of top rate industry professionals we will provide top notch service & quality in every area of your building/renovation project.
Pending Certification