The Best Granite Countertop Companies near Chilliwack, BC

Chilliwack Homeowners often choose granite countertops for their natural beauty and incredible durability. Unlike synthetic surfaces knives are unable to scratch granite and heat from cookware has almost no effect on it. Choosing natural stones like granite or marble countertops will increase your home's resale value. Find a granite countertop installer below or view a listing of granite slab warehouses by browsing the sub-categories.



Vancouver, British Columbia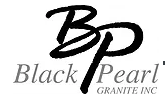 Specializing in Natural Stone (Granite & Marble) and Engineered Stone (Quartz), Black Pearl Granite Inc. is a trusted quality Countertop Fabricator and Installer.

We have a showroom of full slabs and samples in beautiful Abbotsford BC. Please stop by to speak with a sales expert. Our facility also is the location of fabrication, all work is fabricated locally.

Quartz lines offered: Cambria, Caeserstone, Silestone, LG Viatera, Omnia, and others (please inquire).
Vancouver, British Columbia

We specialize in restoring, polishing, cleaning and sealing all types of natural stone such as marble, granite, limestone, slate, terrazo and man-made stone too such as engineered, corian and concrete.
Our mission is to provide a premium service, competitive rates, prompt response and professional service on any project so there is no job too small or too big for us.
Vancouver, British Columbia

Zippo Stone is a famous kitchen countertop manufacturer in Richmond. It was established by its current director in 2009, whose commercial background lies within construction and countertop industries. Our teams consist of professional and skillful granite countertop technicians with over 25 years working experience.
We specialize at fabricating 2cm and 3cm countertops including: custom-made kitchen countertop, island, dining bar, computer desk, boardroom table, vanity top, Jacuzzi tub, tub deck, fireplace mantle, and barbeque set……etc. Our One-Bridge Saw Cutting Machine and Straight Edge Polishing Machine helps forward our production with 1.6 Meter – 2.2 Meter per minute in horizontal polishing and 1.2 Meter – 1.6 Meter per minute in beveled edge polishing We are confident in being able to guarantee full commitment and satisfaction to all customers.