Garage Organizing Companies near Burnaby

Professional garage organizers will create a custom organization system that could include cabinets, shelving, and racks. They'll work with you to provide a storage solution that will enhance the use of your space, protect your items from water damage or pests, and help you get and stay organized. Contact a garage organizer in Burnaby today!



Vancouver, British Columbia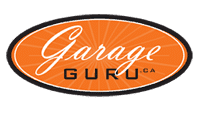 We are your dealer for the Monkey Bar Storage Systems line of garage organizing solutions. Monkey Bars Storage Systems are the clear market leader in garage storage for a lot of great reasons.
Vancouver, British Columbia

Welcome to Closets By Design, where we specialize in custom closets and home office. Closets By Design can design an attractive storage space for any area of your home that needs organizing, from the pantry to the garage and everywhere in between.
Vancouver, British Columbia

We are located in Port Coquitlam and serve surrounding areas. We promise to provide only the utmost in quality - never sacrificing style or durability.