Best Kitchen Renovation Contractors near Abbotsford

Kitchen renovations are a great investment. Not only will you create a beautiful and functional kitchen you'll love to be in, you will increase your home's value and could recoup much of the renovation cost at resale. Whether you want a whole new kitchen or a minor kitchen renovation, the accredited kitchen renovation companies in Abbotsford listed below will provide exceptional customer service and quality work. Contact a RenovationFind certified kitchen renovation Contractor in Abbotsford today!

Vancouver, British Columbia

We aim to simplify and bring professionalism to the home improvement industry. Using fixed pricing and detailed design planning, we bring peace of mind and comfort to the renovation space, both home and commercial.
Vancouver, British Columbia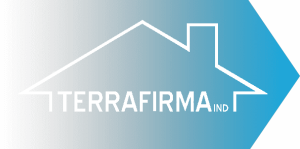 Our goal as a company is to provide outstanding service and a high quality of workmanship. By doing this we ensure an easy hassle free renovation to your home, from a small handyman job, to large additions and full renovations, our team of qualified tradesmen and subcontractors are guaranteed to fulfill all your expectations.
Vancouver, British Columbia

At Factory Edge Construction we believe in developing long lasting trust based relationships with our clients by keeping you involved in every step of your renovation. Paying special attention to client care, timeliness, and delivering a quality product.
Vancouver, British Columbia

At Lee Thorley Construction we pride ourselves in providing top quality workmanship on all types of construction projects. Whether you have a new build or renovation we can bring your vision to life. With 25 years experience in the construction industry and a team of top rate industry professionals we will provide top notch service & quality in every area of your building/renovation project.
Pending Certification