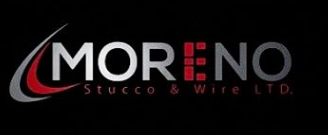 Moreno Stucco specializes in all stucco exterior finishes. Through many years of experience we've seen the need, and have been building a team to take care of all our customers exterior needs! From one place, for better service, and making a better experience for our clients.

- Soffit, & Facia, Eavestroughs
-Windows and doors
- All stucco finishing, styles, and systems. Our wealth of experience in most stucco finishes and textures, enables us to take care of those older style homes to repair, or install a brand new system and style
- Parging and Stucco Repairs
-Exterior Painting
- Roofing applications: include Asphalt shingles, rubber, metal, standing seam...
-Masonry: manufacture or natural stone. brick veneer
- Exterior cladding includes: Hardie, board and panels, metal, vinyl siding....

From small renovations and repairs, to big commercial projects, we got it covered.
*Projects outside of the province of Alberta is dependent on project scope.