Moving Companies in Sherwood Park, AB

Sherwood Park movers can help take the stress out of your next big move. A Sherwood Park moving company can do the packing, loading and unloading and have the proper tools to do it safely. A Sherwood Park moving company can ensure your items are not damaged during the loading and unloading process or in transport. Some Sherwood Park movers also offer portable storage and delivery services. Save yourself the time, back-breaking labour and stress by contacting one of these professional and reputable moving companies in Sherwood Park.



Not a big fan of moving? Then let our expert Edmonton movers take the stress out of your move. We are one of the few family-owned moving companies in Edmonton that offer such a high level of quality service.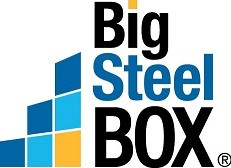 BigSteelBox is a more convenient way to keep your belongings secure and dry when upgrading your home and looking for Edmonton Movers. We bring the storage to you, so your don't have to haul your things down to a storage locker. You'll save yourself a trip, and avoid the time spent loading and unloading. Whether you're renovating, staging a home for sale, or you just need to reclaim your garage, a BigSteelBox is a simple solution. With 17 full service locations in Canada, we can even help you move to a new home, whether it's across town or across the country.