Sherwood Park Concrete Lifting - Foam Jacking & Mudjacking Contractors near Sherwood Park, AB

Concrete lifting in Sherwood Park can revitalize your cracked and sinking driveway, making it look like new again. Concrete leveling is also known as Foam jacking, slab jacking or mudjacking. Sherwood Park homeowners can boost curb appeal by lifting and repair the concrete, without the cost and hassle of a full driveway replacement. Increase your home's resale value, safety and aesthetics with concrete raising. Sherwood Park contractors listed below offer quality products, workmanship and exceptional customer service.



Polyurethane foam lifting is an economically positive solution to correcting uneven and cracked concrete. The Poly-Pros concrete lifting division can correct your problem of uneven side walks, driveways, patios, and garage pads. We can also fill in voids under concrete surfaces.
We believe in quality work, integrity and respect for both our new and repeat customers, clients, and employees. We promote excellent knowledge and have top experience for 8+ years. Our services expand throughout the entire province of Alberta.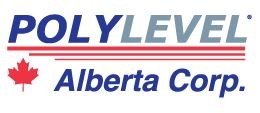 At PolyLEVEL Alberta Corp., re-leveling, repairing and sealing concrete slabs is our specialty! Using our PolyLEVEL Foam, we lift driveways, garage pads or your entire garage, sidewalks, warehouses and virtually any concrete pad. We can also seal all your concrete joints and cracks.

Instead of using a topcoat that flakes away, have us install our one time application SealantPro concrete sealer.

Our lineup of exclusive products will extend the remaining life of your concrete by up to 3 to 5 times!
Expert Foam Jacking & Concrete Lifting Companies in Sherwood Park