Best Home Inspectors near Fort Saskatchewan, AB

Home inspections in Fort Saskatchewan should be a part of every home buying process. Fort Saskatchewan home inspectors will check over the home's interior, exterior and mechanical systems. They will inspect things like the roof, windows and doors, foundation, decks and fences, walls, lighting, attic as well as accessible HVAC, plumbing and electrical systems. Learn about the home you're about to buy, what repairs it needs and what you can expect in the future by contacting one of the companies that offer home inspection in Fort Saskatchewan below:



HouseMaster Home Inspections has been serving Albertans since 1994 and has completed over 35,000 inspections. We have inspectors for all types of homes including houses, duplexes, acreages, townhouses, condos, apartments and all types of commercial properties. We serve all of Central and Northern Alberta including Edmonton and surrounding areas. Thermal Imaging is included on every inspection! Check out our website for more information.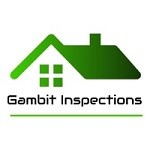 Whether you're buying a fixer upper, a new home or anything in between, you will get a quality inspection and an unbiased condition report of your prospective home. More than your average home inspection.
Certified Home Inspectors In Fort Saskatchewan