The Best Quartz Countertop Companies near Chestermere, AB

Engineered quartz stone countertops are becoming a popular alternative to other natural stone surfaces. These countertops are made by mixing about 95% ground natural quartz with about 5% of polymer resins. Because of this mix, homeowners are able to choose from a huge range of colours, not limited by the natural colours of the quartz. They're also durable and low maintenance. Learn more by contacting one of Chestermere's Quartz countertop companies below.



We call our work "Tunifying." To Tunify is to make a space amazing while creating an extraordinary experience for you, our client. When we Tunify, we don't just remodel your Kitchen—we remodel your expectations by making the work fast, safe, and even fun.

OK Granite Ltd specializes in premium kitchen and bathroom countertops that will turn your home into something truly unique. All of our high end products are offered at a competitive prices, which allows us to charge our clients the lowest rates in Calgary.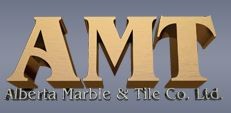 Let us take the guesswork and stress out of the selection process with our wide range of products, including marble, granite and engineered stone. Our knowledgeable and experienced sales consultants are there to guide you and help you decide what product is right for you.