Paving Contractors near Airdrie, AB

Find pre-screened Paving Contractors near Airdrie.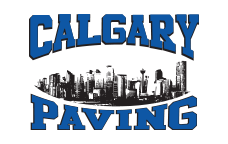 Calgary Paving has been paving the way for Calgary and Southern Alberta's industrial, commercial, and residential industries. With over 40 years experience, we are one of the largest and longest serving paving companies in Alberta. Known for quality and reliable service.

Welcome to WR Paving Ltd. - we are a Calgary based asphalt construction business, offering complete asphalt construction and maintenance solutions as well as excavation, grading, preparation, and finishing work for your next project! There is no job too big or too small for WR - from roadways to parking lots and small patch or repair work - WR is the obvious choice offering unmatched quality, value, and customer satisfaction.

Family owned and operated, asphalt paving contractor in Calgary.

We offer start-to-finish solutions for every asphalt paving project. Residential & Commercial