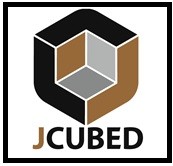 J-Cubed Custom Inc. is a full service roofing company providing installation services in both sloped and flat roof applications. We service both residential and commercial clients. We also provide our clients with any wood frame construction build.

At J-Cubed Custom Inc. our team of professionals want the experience on your project to be both enjoyable and without concern. From our first introduction until final completion J-Cubed Custom Inc. involves you in every step of the process. We value the relationship with our clients and believe there should be open communication and trust. In all cases, we enjoy working directly with the architects, builders, boards and homeowners.

Contact us today for your free estimate!